Announcements
---
Back to Announcements
Funeral Announcement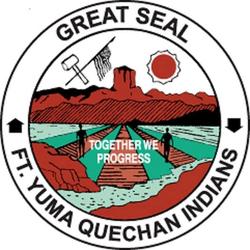 DUE TO THE RISE IN CONFIRMED CORONAVIRUS (COVID-19) CASES IN OUR COMMUNITY, THE QUECHAN TRIBAL COUNCIL WILL BE UPHOLDING THE SUSPENSION OF FULL TRADITIONAL RITES, IN EFFORTS TO SLOW THE SPREAD AND TO KEEP THE COMMUNITY AS SAFE AS POSSIBLE.
FUNERAL PROTOCOL WILL BE HELD TO (2) HOURS UNDER THE BIG HOUSE RAMADA PRIOR TO CREMATION (3:00 AM – 5:00 AM)
THIS WILL REMAIN IN EFFECT UNTIL FURTHER NOTICE.

MASKS, GLOVES & HAND SANITIZER WILL BE PROVIDED. SOCIAL DISTANCING IS STRONGLY ENCOURAGED.
STAY SAFE,
QUECHAN TRIBAL COUNCIL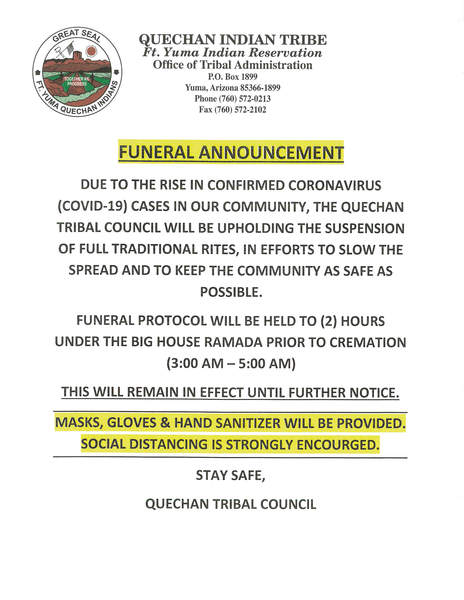 Download

Funeral Announcemnt
(395 KB)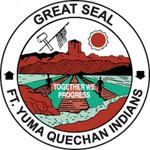 Upcoming Events
---