Announcements
---
Back to Announcements
Covid-19 Care Kits Distribution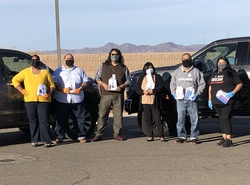 On Thursday, January 7, 2021 the Quechan Tribal Council delivered COVID-19 Care Kits to tribal families. This event was held at the QHA sub-division.
The care kits included COVID-19 information, temperature record card, symptom checker, pill organizer, pulse oximeter, masks, and a digital thermometer.
Additional distributions are planned and announced here.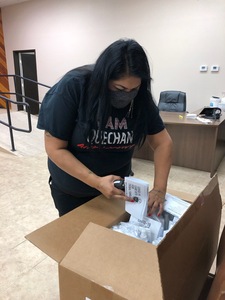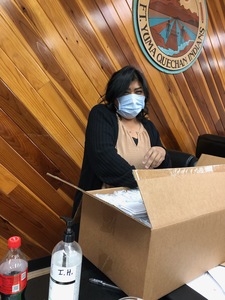 Council Member Claudette White prepares packets along with Council Member Ina Hall.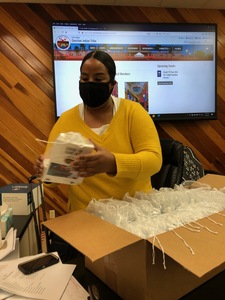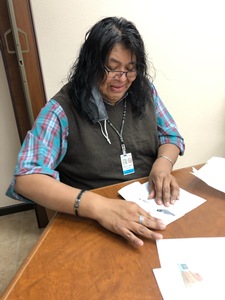 Council Member Darnella Melancon and Vice-President assist in preparation of the care kits.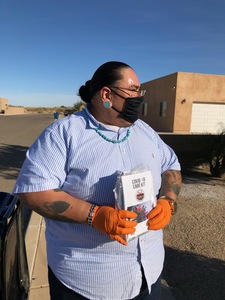 Council Member Charles Escalanti prepares to distribute care kits.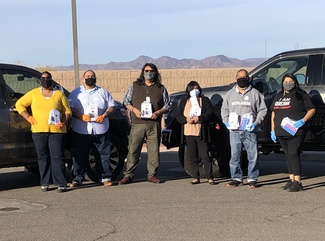 Quechan Tribal Council at the QHA Subdivision to distribute care kits.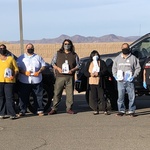 Upcoming Events
---