Announcements
---
Back to Announcements
Air Quality Report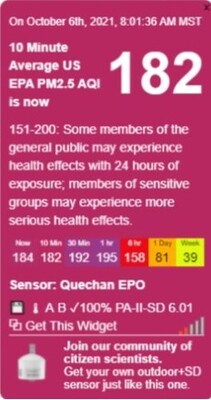 Chase Choate, Environmental Director at Quechan Indian Tribe, is recommending everyone to utilize the purpleair.com website as a tool to keep informed of the air quality.
You can go to purpleair.com and on the map select the circle near Ft. Yuma Hill you can see in real time the air quality. In the lower left box you can select for either PM (particulate matter) 10 or PM 2.5 EPA AQI (air quality index) to see the difference between finer and coarser particulate matter. The finer particulate matter as in 2.5, is more likely to reach deeper into your lungs.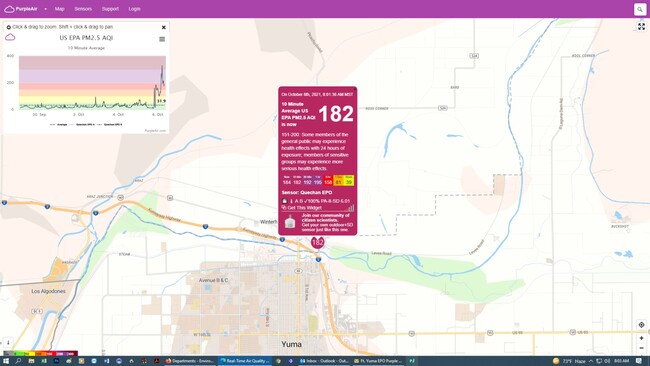 Here is a screenshot of air quality and projection for today and its extremely dangerous especially for young and older people who suffer with asthma.
Upcoming Events
---