Events
---
Back to Events
Sep
24
2021
9:00 AM
to 4:00 PM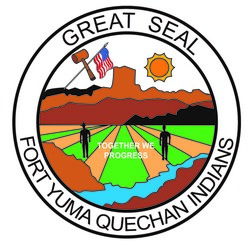 Wills clinic will be held on Friday, September 24, 2021 from 9:00 am to 4: 00 pm at the Quechan Casino Resort located at 525 Algodones Road, Winterhaven, California.
For those that are interested please contact Sophia R. Perez, Executive Secretary at (760) 919-3600 ext. 206 or via email at executivesecretary@quechantribe.com
If you are experiencing any signs of COVID-19, or under quarantine we ask if you could please be considerate of others, and inform us immediately so we can schedule a different alternative for a safe processing of your WILL.
Your cooperation would be greatly appreciated during this time.
DUE TO COVID-19 FACE MASKS WILL BE REQUIRED AND SOCIAL DISTANCING WILL BE PRACTICED THROUGHOUT THE SESSION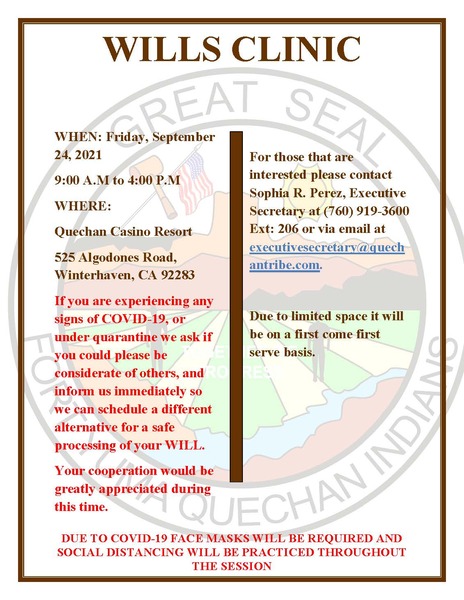 Download

Wills Clinic Flyer
(289 KB)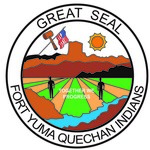 Upcoming Events
---