Events
---
Back to Events
Sep
16
2019
1:00 PM
to 4:00 PM
Suicide Prevention Health And Wellness Fair
Events

County of Imperial Behavioral Health Services and The Quechan Nation will be hosting a Suicide Prevention Health and Wellness Fair on Monday, September 16, 2019 from 1:00 pm to 4:00 pm at the Paradise Casino Event Center located at 450 Quechan Drive, Winterhaven, California.
Suicide is preventable. This event has the overall objective of raising awareness and rallying efforts in support of mental health and suicide prevention. All are welcome.
For any question regarding this event please contact Behavioral Health Services at (442) 265-7374 or The Quechan Nation at (760) 572-0748.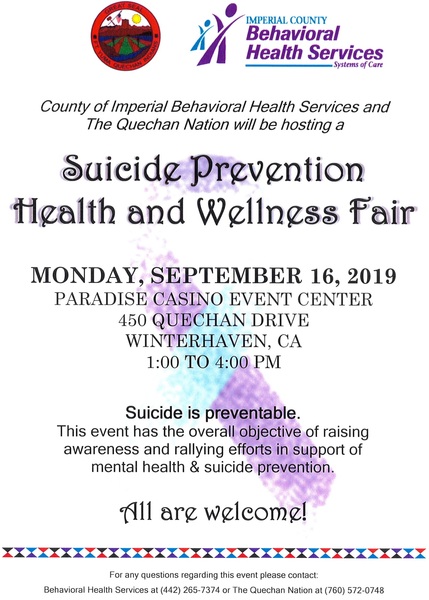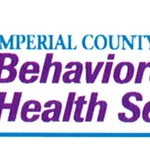 Upcoming Events
---