Events
---
Back to Events
Nov
27
2017
10:00 AM
to 5:00 PM
Quechan Rabies Clinic
Events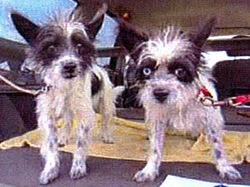 MONDAY, NOVEMBER 27, 2017
Quechan Community Center
10:00AM - 12:00pm
1:30pm - 5:00pm
FREE CLINIC
No charge to get your pet vaccinated!
All dogs and cats should have their first rabies vaccination followed by a booster shot within
the first year. Thereafter, they should receive a vaccination every three years. Dogs and cats
must be 3 months (12 weeks) old before they can be vaccinated.

All pet owners are responsible for their pets during the rabies clinic. A cat placed in a cage,
burlap bag, or pillow case, is much easier to handle. Dogs should be leashed at all times
during the clinic.
SPONSORS
Quechan Indian Tribe
Indian Health Service
Yuma Army Proving Ground Veterinary Treatment Facility
BENEFITING
Community members and pets throughout the Quechan Reservation
and beyond
Upcoming Events
---