Events
---
Back to Events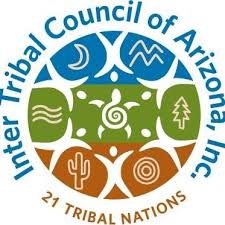 TERO/Safety-Emergency Management and Pesticides Enforcement is hosting a 40 hours HAZWOPER training offered by the Inter-Tribal Council of Arizona Environmental Quality Programs Brian Davidson.
Monday, September 23rd, 2019 through Friday, September 27th, 2019 from 8:00 AM to 5:00 PM at the Paradise Event Center (450 Quechan Drive, Winterhaven, CA)
We strongly encourage and recommend anyone interested or requires training dealing with hazardous materials to attend.
Registration: See attached Registration form which can be email or fax to the attention of Inter-Tribal Council of Arizona, Inc. Brian Davidson, Solid Waste Coordinator. Fax: (602) 258-4825 brian.davidson@itcaonline.com
For registration assistance, contact: TERO/Safety-Emergency Management at (760) 572-0213 ext. 276 teroofficer@quechantribe.com or Pesticides Enforcement at (760) 527-0771 pesticidesofficer@quechantribe.com
Registration Deadline for Tribal Staffing: Tuesday, August 27th, 2019 before 5PM.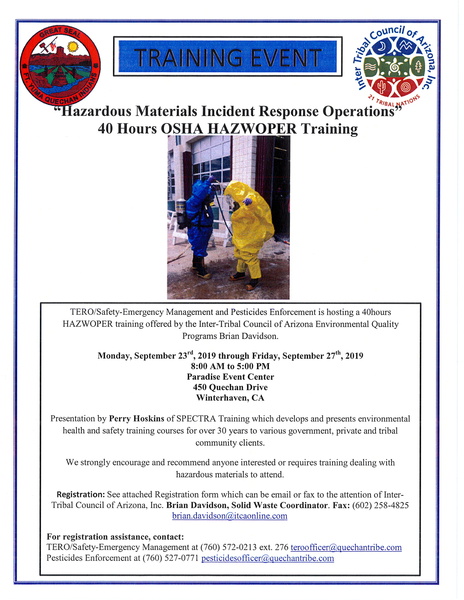 Download

HAZWOPER Training
(2.16 MB)