Events
---
Back to Events
Feb
25
2021
3:00 PM
to 3:00 PM
Combined Notice of Hearings
Events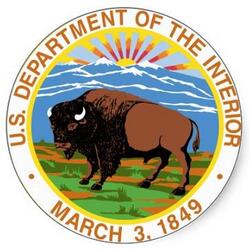 Notice is given that, pursuant to 25 U.S.C. § 372, et seq., as implemented by 43 C.F.R. part 30, hearings will be held, testimony will be taken and evidence received for the purposes of administering the following estates :
Place: TELEPHONIC HEARING ONLY, MOUNTAIN TIME ZONE
Date: Thursday, February 25, 2021
All persons having an interest in an estate, including creditors, are notified to be present in person or by attorney and furnish evidence as they may desire. Failure to participate by telephone may result in loss of rights by default.
If necessary, one or more Hearings may be continued to another time and place.
The names and addresses of all known presumptive heirs, devisees, will witnesses, claimants and other interested parties may be found on the reverse side of each individual Notice of Hearing or from the Agency.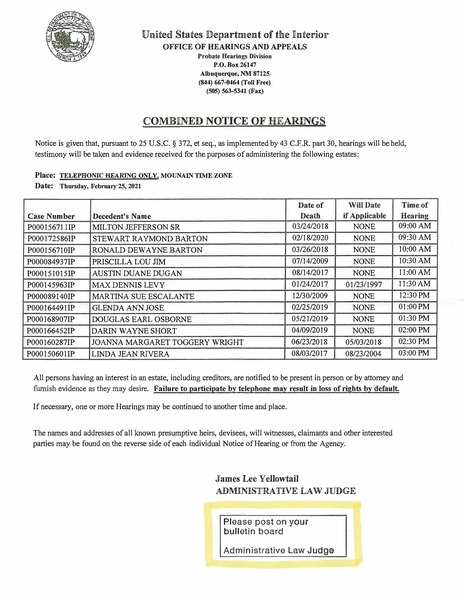 Upcoming Events
---