Events
---
Back to Events
May
20
2017
12:00 AM
to 12:00 AM
55 and Over Chair Volleyball Tournament
Events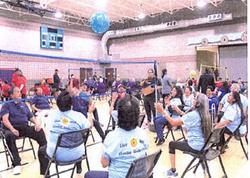 Quechan Parks and Recreation presents the 55 and Over Chair Volleyball Tournament Saturday, May 20, 2017 at the Quechan Community Center starting at 8:00 am.
Chair Volleyball is played with six players seating in chairs on each side to the net played with a beach ball.
Entry fee is $50.00.
Deadline for sign up is Friday, May 19, 2017 at 5:00 p.m.
For questions contact Quechan Parks and Recreation at (760) 572-1242.
Download

Chair Volleyball Tournament Flyer
(1.35 MB)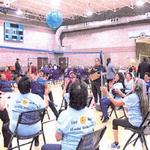 Upcoming Events
---