Quechan Counts Team 2020 Census
---
Quechan Community Center
604 Picacho Road
Winterhaven, California 92283
Phone: (760) 572-1242


A PSA From The Quechan Counts Team
The Census 2020 California Counts team for the Fort Yuma Indian Reservation has posted a Public Service Announcement and can be viewed by clicking HERE.
CENSUS 2020: Mobile Questionairre Assistance Drive-Thru Event

The Quechan Count Team will be kicking off it's drive-thru Mobile Questionnaire Assistance events tomorrow at the Commodity Office from 9:00 a.m. – 3:00 p.m. 
Residents of the Ft. Yuma Indian Reservation can drive-thru, with all social distancing measures in place, and complete the Census 2020 with 1) a Census Taker, they will interview you, or 2) with assistance from a Tribal Census Escort. 
The Event Schedule is as follows:
Food Distribution - Friday, September 4, 2020 from 9:00 am to 3:00 pm.
Food Distribution - Tuesday, September 8, 2020 from 9:00 am to 3:00 pm.
Senior Nutrition - Wednesday, September 9, 2020 from 9:00 am to 3:00 pm.
Community Center - Friday, September 11, 2020 all day starting at 9:00 am.
Door to Door Enumeration - Monday, September 14, 2020 thru Friday, September 18, 2020 all day.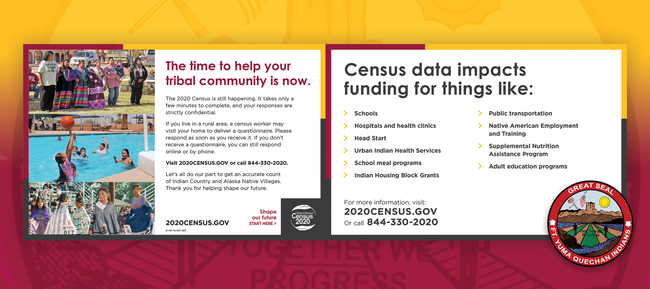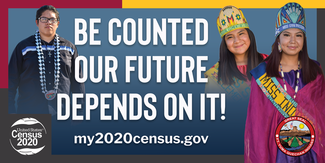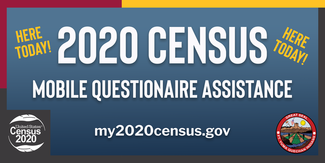 Upcoming Events
---