Latest News
---
Back to Articles
ARE YOU READY FOR THE 2019-2020 SCHOOL YEAR?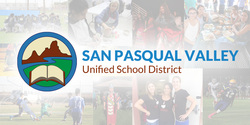 Residency Verification Reminder: Please bring in your 2 proofs of residency prior to the first day of school to ensure your student is assigned to a class on the first day. Your student is not considered registered if they do not provide this proof.
TDAP Reminder - All 7th Graders must have the TDAP Vaccine in order to attend school. If they do not have proof of the vaccine they will be excluded until proof is provided."
FYI:
Parent Link Call was sent home today regarding residency verification:
"If you are receiving this message we do not have your child registered for the upcoming 2019-2020 school year. In order for your child to be enrolled and placed in a class we need two proofs of residency. Proof of Residency must include your physical address.
Office Hours are Monday thru Friday 7am to 3pm in June, and will be closed in July. "
Many parents are requesting signatures on their SCAP forms. Either the school site secretary or the District secretary or clerk can verify these forms. In order to verify the form, your child/children must be registered in school, including the submission of proof of residency and up-to-date vaccinations, for the 19-20 school year. Please see the schedule below for the site and District Office summer hours. Please note that there is no one available to sign today except for students who attend the Middle School. The Elementary and High School Office will reopen on Monday, July 22, 2019. The District secretary and clerk will be in the office on Tuesday, July 16, 2019 at 7:00 am. The District Office staff will not accept residency verification and/or registration packets. That must be completed at each site.
District Office
Monday – Thursday 7:00 am – 3:30 pm
Friday 7:00 am -2:00 pm
Elementary School
Office hours 7:30 am – 3:00 pm
Office closed 7/4-7/5/2019
Office closed 7/8-7/19/2019
Office closed 7/25-7/30/2019
Office Open 7/22-24/2019
Reopens 7/31/2019
Middle School
7:30 am – 3:00 pm
High School
Office open 7:00 am – 2:30 pm
Closed 7/8-7/19/2019
Special Education
Office closed month of July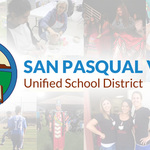 Upcoming Events
---